How to have glowing skin on your wedding day
If we're being honest, who doesn't want beautiful, glowing skin? A healthy complexion takes time, but it doesn't have to be hard.
In fact, with just a little bit of prep, it can be simple and easy to take good care of your skin so you can feel and look your best on your big day. (that's what I call a win-win!)
Your engagement doesn't have to be stressful!
Savor this time (and stay organized) with a free Guide to Engagement.
What if you know you should be practicing a skin care routine, but aren't really sure where to start?
What should you do the week leading up to your wedding if you're not usually someone who does a lot of skin care?
What should you be doing daily and weekly to get that beautiful bridal glow?
Laura from Lola Jane Naturals is an expert in skin care that's incredibly simple, easy to remember and best of all, it's handmade with all natural ingredients. Guys, I'm so excited for today's post, because Laura is so. dang. helpful with this part of planning your wedding.
So let's dive in!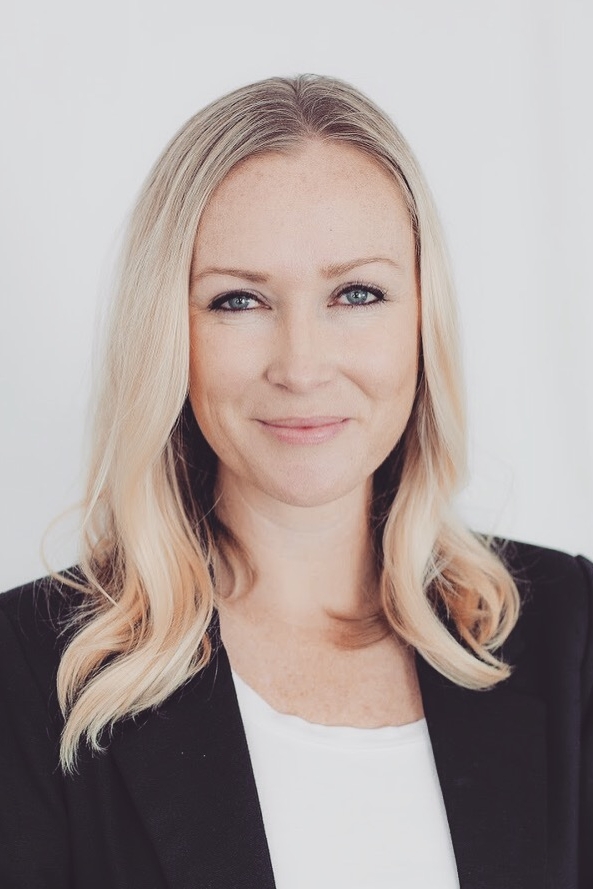 I began formulating natural products for my son when he was an infant. He was born at just 25 weeks gestation (100 days early) and spent 4 months in the NICU.
We sought as many natural remedies in our home as possible since he was so medically fragile and already dependent on many medications. Rather than steroid creams for eczema, I formulated a cream with coconut oil, shea butter and essential oils.
It worked so well for eczema, diaper rash, cradle cap and any skin issues, before I knew it, I was being asked to make this cream for anyone and everyone and the rest is history. That product I first formulated is our best-selling Body Butter!
What do you love most about your business?
I am most proud of the community and awareness we've built around using natural, botanical products. Our approach has been to offer beautiful, effective, natural products as an alternative to commercial products.
I don't like to focus on what our products don't have in them, rather we highlight the highest quality natural and organic botanicals, oils, waxes, butters and essential oils that we use to formulated each product.
There is a lot of fear mongering and fear marketing in the natural beauty industry and rather than go that route, we like to support you wherever you are in your journey.
Whether you use a variety of products in your home (commercial and natural) or you're completely natural in every product you use, we support that and honor everyone's decisions. At the end of the day, we're all doing the best we can, right?!
What are some of your favorite natural skin care products?
A good gentle, exfoliating cleanser followed by a nourishing facial serum or moisturizer are essentials for glowing skin and my favorite thing to incorporate into my skincare regimen. I've formulated our facial cleansing grains to give a gentle exfoliating cleanse. Exfoliating is so essential to transforming dull, bumpy skin.
Wedding day Skin Care routine
I like to focus on 4 essential elements to my routine.
First, find a great eye makeup remover. I could not find a natural remover that worked, so I formulated one! I'm a mascara and eyeliner girl, so I needed something that was gentle and effective. I start with removing my eye makeup.
Next, cleanse. I use an exfoliating wash, like our Facial Cleansing Grains, 3-4 times per week and on the remaining days, I cleanse using the cleansing oil method. The cleansing oil method is based on the principle that like dissolves like (so an oil cleanser dissolves oil on your face). A blend of nourishing and hydrating oils is applied in circular motions before wetting the skin. This lifts dirt and impurities while dissolving oil and makeup. You then steam the face with a warm wash cloth and gently wipe until makeup, dirt and oils are removed. It is a deeply relaxing ritual that I love to do in the evening.
The third step in my facial routine is a toner. A good toner will remove any last traces of makeup or dirt while tightening your pores and leaving a bright glow to the skin. I love our Rosewater Toner for this!
And last, a great serum, moisturizer or both. I finish with our Facial Serum formulated with jojoba, sea buckthorn seed and rosehip seed oil along with essential oils of Frankincense, Myrrh, Lavender and Geranium. I find this to be enough hydration, however everyone has different needs and I like to advise adding your favorite moisturizer after the serum is absorbed if more hydration is needed.
When is a good time for a bride to start her wedding day skincare regimen?
I would say that, especially if you have blemish prone skin, to start looking for products you love and that work great at least 6 months or even a year before your big day.
What products should be used to prepare your skin for your wedding day?
At least two months out, get into a habit of removing your makeup at night. This small task is so beneficial for clean, healthy skin. In addition to creating this habit, get in the practice of cleansing morning and night. I love to use our cleansing grains in my morning shower for a smooth bright complexion to start the day and then I use our cleansing oil in the evening for a hydrating and relaxing ritual before bed.
Another great product to introduce at least 2 months out is a good detox mask, one with activated charcoal for deep pore cleansing, like this Charcoal Face Mask. Any mask is a great idea to use weekly or bi-weekly, depending on your needs.
Your engagement doesn't have to be stressful!
Savor this time (and stay organized) with a free Guide to Engagement.
week of or Last minute skin care tips
Do you have any advice for a "last minute" skin care regimen for brides?
If you haven't given much thought to your skincare and need a quick solution, I would definitely suggest an exfoliating cleanser. This is going to go beyond just washing your face, to sloughing off the layers of skin cells causing uneven tone and texture of your skin. We have customers who have reviewed our cleansing grains saying they noticed dramatic changes in tone and texture after the first use. Skin is bright and smooth!
After this step, do not miss the chance to add hydration to your skin. Even if you have oily skin–especially if you have oily skin! Add moisture and nourishment with a good serum or facial oil. It may seem odd to add an oil to oily skin, however, this will actually balance out your skin's natural oil production and you skin will, in turn, produce less oil.
additional tips
Start asking around and researching skin care products well in advance so you will know if you're going to like the results. Regardless of which products you decide on I like to remember to incorporate these 4 steps daily: remove, cleanse, tone and hydrate.
All natural skin care schedule
To stay on top of things while planning your wedding, I've created a simple skin care schedule that outlines what your wedding day skin care schedule might look like.
Pin it to your wedding board on Pinterest to save it for later!
Ready to relax and enjoy being engaged?
I've got a library full of free templates, checklists, resources, and other goodies, that I send out exclusively to my email list.
Your engagement doesn't have to be stressful! I want to share with you what I wish I had when I was engaged, so you can save time and money during this season.
Ready to get started?